InsulCheck DOSE secures CE mark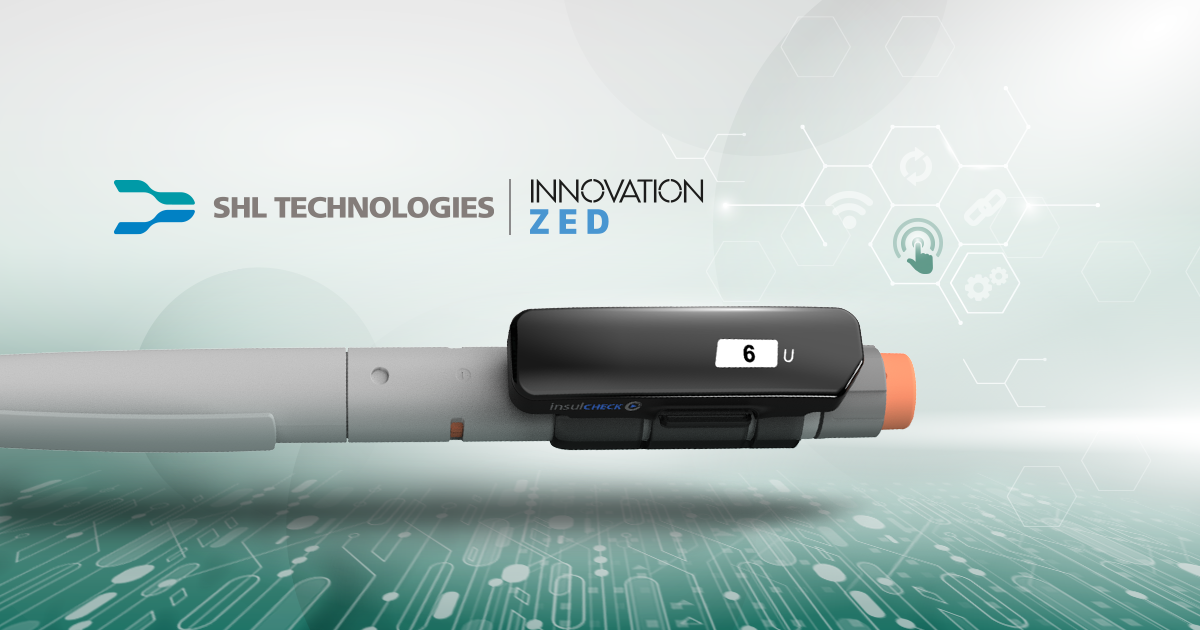 SHL Technologies, a subsidiary of SHL Medical, is pleased to announce that InsulCheck® DOSE – a connected pen injector add-on manufactured for Innovation Zed – has secured CE mark. This certification will allow InsulCheck DOSE to be marketed in the United Kingdom (UK) and European Union (EU).
CEO of Innovation Zed, Dr Dean Minnock said, "Innovation Zed is committed to helping insulin pen users within the diabetes population. In securing the CE mark for InsulCheck DOSE, we reached an incredible milestone for our company and for people living with diabetes in Europe."
Launched in 2022, InsulCheck DOSE by Innovation Zed is a reusable add-on device that uses Bluetooth® technology to automatically transfer injection time and dialed dose volume to a smartphone application. Its customizable sleeve supports compatibility to various injector pens currently in the market or under development. InsulCheck DOSE also features a built-in firmware over-the-air (FOTA) capability, which allows continuous optimization of the device's firmware even when deployed in the field.
"The CE mark signifies SHL Technologies and Innovation Zed's continued dedication to bringing quality solutions to the global market," said Gabor Papp, General Manager of SHL Technologies. "It is a testament to our efforts toward demonstrating compliance with the European regulatory requirements."
SHL Technologies is Innovation Zed's longstanding manufacturing partner for InsulCheck DOSE and its predecessor technologies, including InsulCheck CONNECT – winner of the 2021 Good Design Award.
For more information, check out the full press release by Innovation Zed.