SHL Technologies and Innovation Zed to launch InsulCheck® DOSE connected pen injector add-on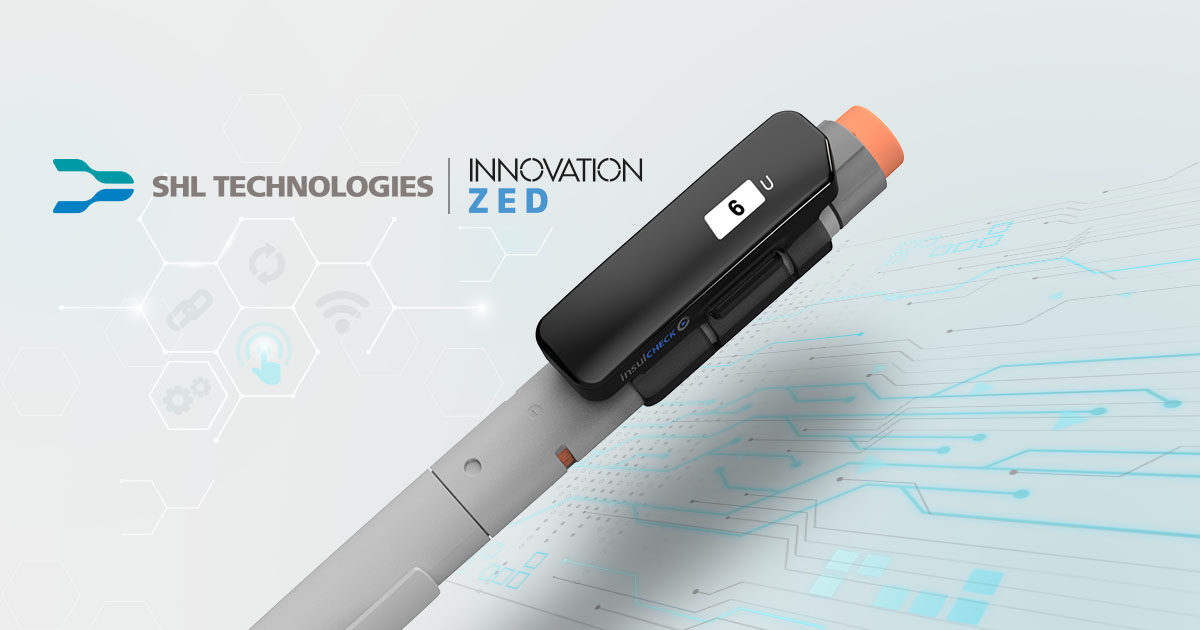 SHL Technologies and Innovation Zed, SHL's partner for connected pen injector solutions, are pleased to announce the 2022 launched InsulCheck DOSE, an add-on device that transforms traditional pen injectors into smart, connected solutions.
InsulCheck DOSE by Innovation Zed is a reusable add-on device that uses Bluetooth® technology to automatically transfer injection time and dialed dose volume to a smartphone application. It features an OLED display that counts up the time elapsed since last injection and also captures device ambient temperature as well as mounting/unmounting activities. Data from the device can be shared with a companion software application for automated logging of injection information.
SHL Technologies is Innovation Zed's manufacturing partner for InsulCheck DOSE and its predecessor technologies for the InsulCheck range. InsulCheck DOSE was designed in collaboration with SHL Medical, the parent company of SHL Technologies.
"We are constantly strengthening our manufacturing capabilities for the medtech sector in order to supply our partners with flexible solutions that contribute to better health for more people. We have worked very closely with Innovation Zed to ensure that each step of the manufacturing process is executed to the highest quality standards. We are proud of this collaboration and look forward to bringing InsulCheck DOSE to patients," said Gabor Papp, general manager as SHL Technologies.
"SHL Technologies has consistently delivered high-quality products and services despite the COVID-19 pandemic. As we prepare to enter production at the end of Q2 in 2022, we are confident that the partnership will allow us to serve our existing and potential customers with the best-in-class connected solutions for their pen injectors," said Dr. Dean Minnock, CEO at Innovation Zed.
All InsulCheck devices are compatible with a range of reusable and disposable insulin pen injectors on the market. Compatibility is built through a customizable sleeve, which allows the devices to support all injector pens already on the market or under development. InsulCheck DOSE also features a built-in firmware over-the-air (FOTA) capability, which allows continuous optimization of the device's firmware even when deployed in the field.
InsulCheck DOSE will enter production at the end of Q2 2022. For more information on its features and specifications, please refer to the full press release from Innovation Zed.