SHL Technologies joins SHL Medical in supporting Türkiye and Syria's earthquake relief with US$100,000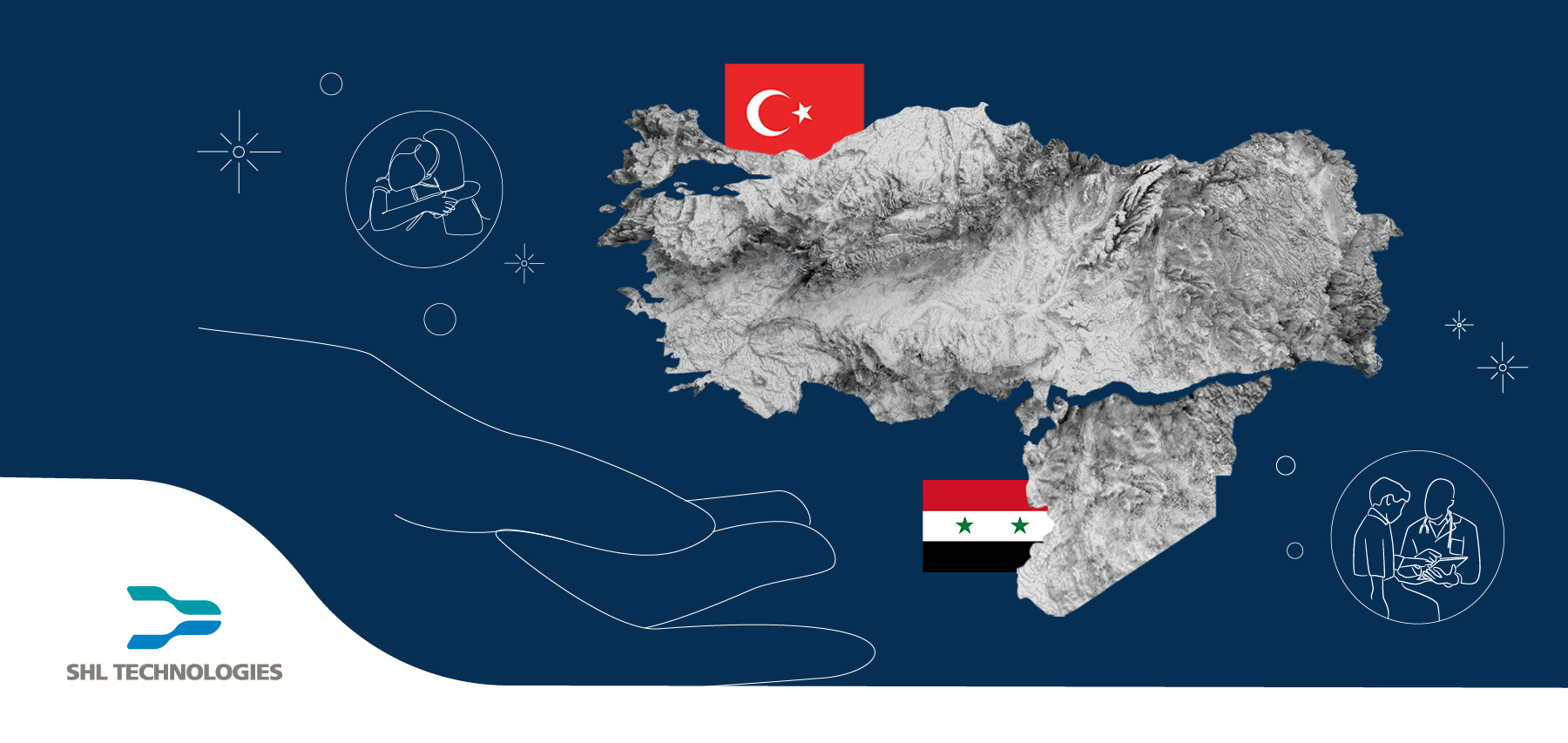 On Monday, February 6, a 7.8 magnitude earthquake and several aftershocks struck south-eastern Türkiye and northern Syria, killing thousands of people and leaving many more injured and homeless. The humanitarian situation in these regions is dire – especially across Syria, where even before the recent natural disasters, many buildings and infrastructure were already fragile and in danger of collapse due to airstrikes and bombardments during the country's civil war. Harsh weather conditions continue to worsen the situation for the victims as well as for the rescue teams who are racing to reach people.
"We are shocked and deeply saddened by the scale of this disaster and the toll it has taken on the people affected. The guiding principle of ethical behavior and humanity is firmly ingrained in our corporate culture and our values. As a natural consequence helping the victims of this tragedy with medical aid, safe shelter, and emergency items is a matter of personal importance to us", emphasizes CEO Ulrich Faessler.
To support those affected by this devastating earthquake, SHL Technologies, along with SHL Medical has donated US$50,000 each to the United Nations High Commissioner for Refugees (UNHCR) and Doctors Without Borders/Médecins Sans Frontières (MSF) – two charitable organizations the company already collaborated with to support humanitarian aid in Ukraine. UNHCR is helping those who had to flee their homes with tents, mattresses, blankets, cooking and hygiene items, as well as warm winter clothes. Doctors Without Borders/Médecins Sans Frontières provides immediate support to health facilities by donating emergency medical equipment and sending ambulance coaches and medical staff to reinforce their teams.
In addition to the company donation, SHL is encouraging colleagues from across the organization's global sites to make individual contributions.