Meet David Chen, Engineer at SHL Technologies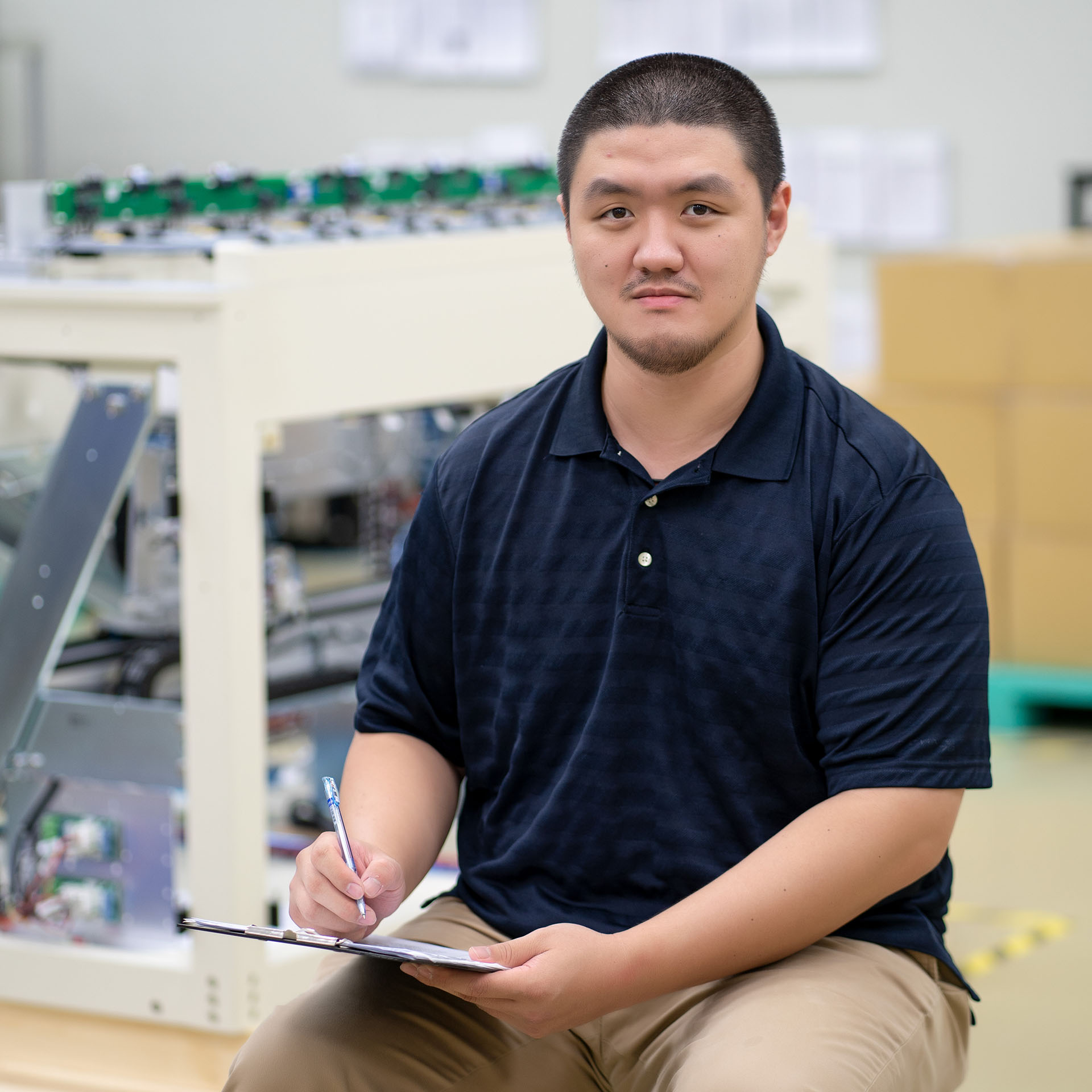 David Chen is a soft-spoken engineer, so you might not expect negotiation to be central to his job. But back-and-forth communication is at the heart of his role at SHL Technologies. It's also a task he relishes and that is critical to the company's success.
Decoding the BOM
As a contract manufacturer and OEM, SHL Technologies' competitiveness lies in optimizing quality and costs for clients – something David deals with every day. Standing in the nexus of engineering and customer service, he serves as a key mediator and facilitator between clients and suppliers in the semiconductor testing market.
"We work with customers to develop a BOM, or bill of materials, that details all the resources required for a project, such as raw materials and manufacturing parts," David explains. "We go over this list for errors and opportunities for improvement, like by suggesting a more efficient material or manufacturing approach."
"These lists change a lot – sometimes even by the day – but once we've settled on a BOM, we pass it along to the sourcing team. They work with our supply chain partners to find several options to fill the BOM, each varying slightly in price and quality. I'll pick the one that strikes the best balance and take it to the customer."
That's when the fun starts: the negotiating.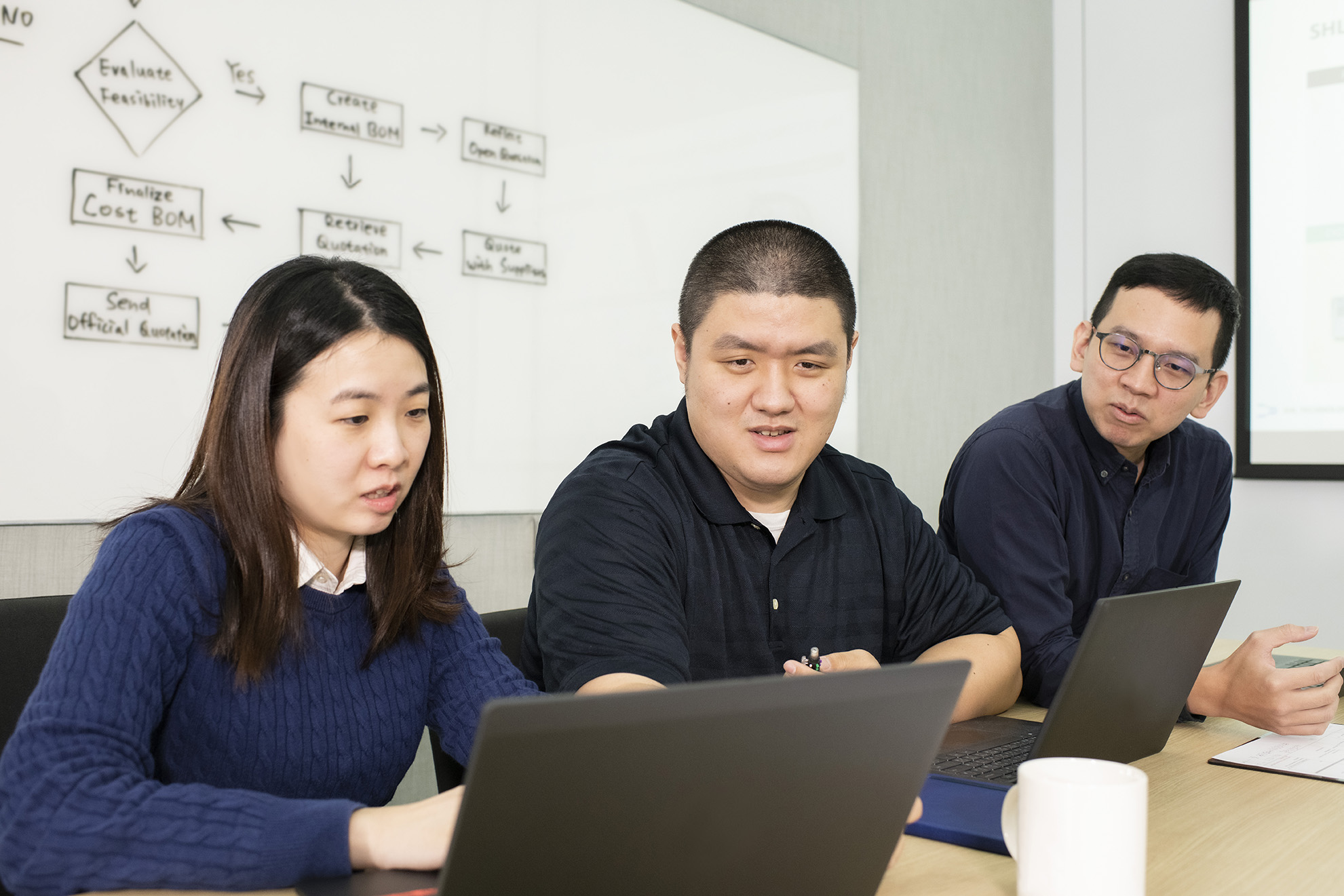 "It's the challenge inherent in the negotiating that I enjoy," David says. "The most satisfying part is when you're able to determine the choice that most benefits both the customer and the company, and can persuade all sides to agree."
That persuasion may involve explaining the benefits of a proposed approach, such as how SHL Technologies' superior energy rate can save time and money in the long run. Once a consensus is reached on a BOM, David hands the project off to other team members, who follow through on the purchasing, manufacturing, and shipping.
"Like any effective communication, good negotiating requires clarity, expertise, and empathy."
To go far, go together
David came to his current role by way of SHL Medical, where he worked in quality control.
"I was impressed by the freedom and flexibility at SHL – not just in terms of work schedule but also the ability to grow," David says, adding that the positive experience meant even when he was ready for a career shift, he was committed to remaining in the SHL family.
When that time came and he transitioned to SHL Technologies, he had to climb steep learning curves in engineering and customer service.
"SHL is extremely supportive, and that extends to helping financially with on-the-job training. In my case, I studied hard before coming to SHL Technologies. I took some government-offered courses to sharpen my CAD, Solidworks, and database skills. That helped a lot, but there was still so much to learn, both hard skills like those and soft skills, like for effective communication."
David recalls being excited and nervous, but never worried. He was confident that the team culture would give him the support he needed to succeed.
"From Day one here, everyone was so willing to not just work as a team to solve problems but to teach me how to solve them."
How would they teach him?
"Step by step. And again and again, if necessary," he says with a laugh. "We really are just like a family. There are no egos – we can talk about anything, any problem we have."
Paying it forward
In 2021, David's team saw an avalanche of orders, with sales double that of the same period of the previous year.
"We've needed to figure out how to handle the materials, the lead times, the prices – it's been a tremendous challenge," David says.
"As a team, we all have different functions, but that doesn't mean we don't work together or share workloads. We're working hard on all these rush orders, but none of us are stressing too much. Each of us knows that if our individual workload hits a point that we can't handle, we'll be able to rely on each other to help us through."
Now with experience under his belt, David is eager to share his expertise with other members of the team.
"These people helped me before, and that meant a lot to me," he says. "Helping people who are in the position I was – that's now one of the things I take the most pride in."