SHL Technologies joins SHL Medical and Spowdi's partnership for the Water Drop Initiative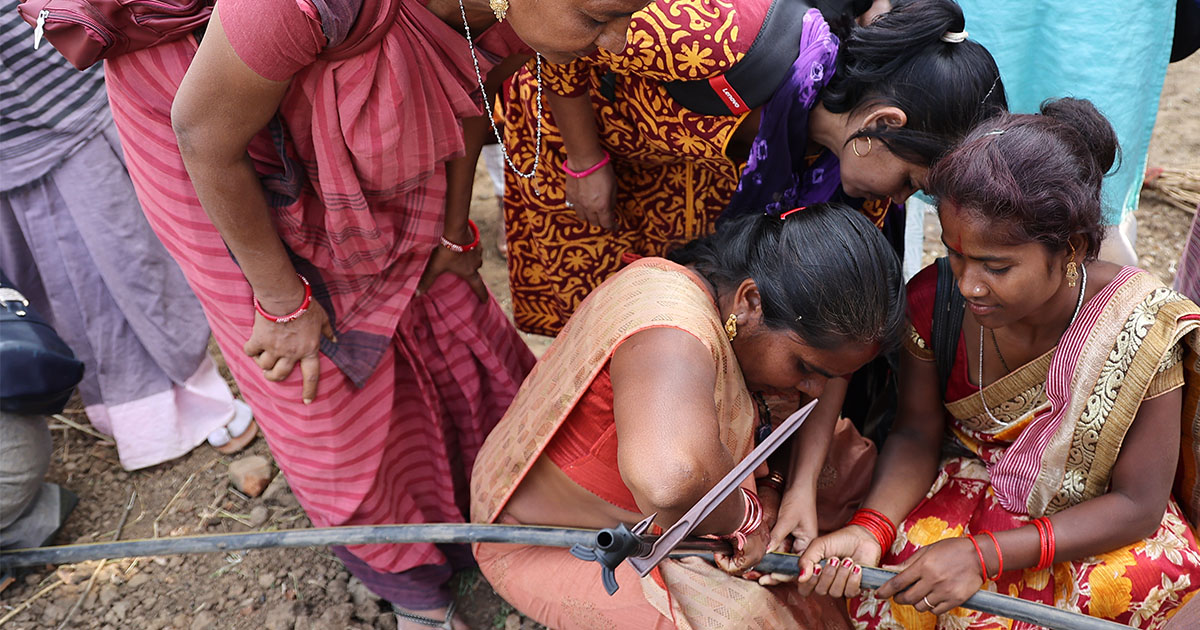 SHL Technologies, a subsidiary of SHL Medical, is pleased to join SHL Medical in its pledge to support Spowdi Smart Farming and the 'Water Drop Initiative', an effort to empower small-hold farmers and women-micro entrepreneurs in India, with a sustainable irrigation system based on solar energy. Small-hold farming contributes to one-third of global food production – in India, 85% of people who are engaged in agriculture are women, performing most of the farming jobs and backing up the food supply chain with their work.
Emphasizing the organization's commitment and in line with the UN Sustainable Development Goals for reducing inequality and fostering economic growth, the target of SHL Medical's and Spowdi's newest collaborative initiative is enabling economic independence for women in rural areas.
Across India, 1.9 million women are members of SEWA, the "Self Employed Women's Association", the largest organization of informal workers in the world. To support these women, SHL Medical is making US$100,000 worth of Spowdi irrigation pumps and training hours available to the SEWA grassroots members, also known as SEWA Sisters, providing them with the tools and knowledge for "Smart Farming".
To learn more about Water Drop Initiative, visit Spowdi's press release.
About Spowdi
Spowdi is a green-tech company driving the evolution of agriculture, small-hold farms, by powering irrigation with the help of the sun. The company was founded in 2016 and its globally patented technology enables small-hold farmers secure an efficient and profitable food production system, save water and leave the fossil-fuel era behind.
About SEWA & GTNfW
SEWA or the Self Employed Women's Association is the world's largest association of informal workers, with 1.9 million women as members across India. SEWA works to ensure its members are collectively self-reliant and economically independent. Grassroot Trading Network for Women (GTNfW) is a Section 8 company promoted by SEWA and is leading the efforts of this initiative on the ground. GTNfW works towards green energy access at affordable prices for creating sustainable green livelihoods for SEWA members.